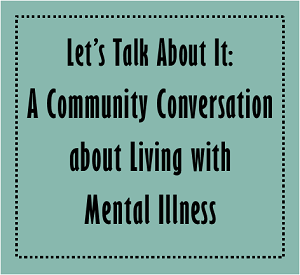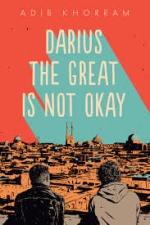 Belleville Public Library and Belleville School District present:
A Community Conversation about Living with Mental Illness
Join others in reading and discussing the book:
Darius the Great is Not Okay by Adib Khorram
Tuesday, November 5, 6:30 pm at the Belleville High School Library
Check out a copy of the book or audiobook at the Belleville Public Library. 
Join one of these discussion groups:
Additional Mental Health Presentations:
Thursday, October 3, Belleville Public Library
Tuesday, November 5th, throughout the day
Belleville Middle and High School students will be reading and discussing of Darius the Great at their schools.  Author Adib Khorram will be visiting with students.  In the evening, adults will have an opportunity to hear the author at the High School Library.
Thursday, October 17 at 7:00 pm at Belleville Public Library
Friday, October 18 - all day
Belleville Public Library staff will attend a staff in-service training on Mental Health First Aid.  The library will be closed all day.
Thank you to our partners:
Kiwanis of Belleville, Lingonberry Llama, Sugar River Senior Center, Beyond the Page, Belleville Area Cares Coalition, Madison Community Foundation, National Endowment for the Humanities, Wisconsin Science Festival, and NAMI Green County.