Image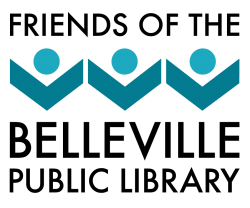 How You Can Participate
There are many ways to support the Friends, from contributing funds to donating your time and talents. We welcome all!
All financial contributions to the Friends (whether membership fees or donations) are tax deductible. The Friends group is a 501(c)3 organization.
Membership fees and donations are used to support immediate and long-range projects, including Belleville's summertime Music in the Park series, the Children's Summer Reading program, year-round author visits and other cultural events, annual trivia nights, book clubs, and so much more!
Join the Friends
Provide financial support as a member. Members receive communication about volunteer opportunities, donations, upcoming events, and other news. Join today! Stop in the library for a membership application, or join online. 
You can also become a Friends Board Member. The Board is elected at the Annual Meeting in April. See the Events Calendar for meeting dates.
Attend a Meeting
You're always welcome to attend our quarterly meetings, whether or not you're a member. See the Events Calendar for meeting dates.
Image

   Follow Us on Facebook
Learn about our upcoming events, meetings, and other news by following our Facebook page.
Volunteer
Friends help with events in the Library, from making treats to prepping crafts to staffing tables. Lend us a hand! 

You can donate money by mailing or by dropping off a check at the Library (20 S. Park St, PO Box 140, Belleville, WI 53508). Please make checks payable to the Friends of the Belleville Public Library.
Support the Friends as you Shop!
 
Image

Shopping on AmazonSmile is exactly like shopping on Amazon, except that 0.5% of the price of your eligible purchases is donated to the Friends, at no extra cost to you. To participate, click our AmazonSmile button and sign in. Remember to start from smile.amazon.com each time you shop. Thank you for your support!
 
Image

Fair trade, handmade and nonprofit - Do a world of good. 20% of your order will be donated to the Friends of the Belleville Public Library.  Make sure you check the orange banner at the top of their homepage, to make sure the Friends are identified.
Purchase a Tote Bag
Canvas bags with the Friends logo are available for $3 each at the Library. 
Shop at or Donate to Book Sales
 
Image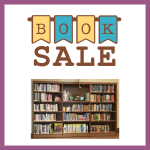 FRIENDS DONATIONS 
Donations are accepted at the library.  If you have a large amount, please call the library to discuss your donation (608-424-1812).  Library staff review donated materials and add suitable items to the Library's collection.  Remaining books and materials go into the Friends book sales. Unsold books may be donated to other area libraries, or recycled, if necessary.   
**General Guideline: If you would not give it to a friend, please don't give it to us!** 
We gladly accept items in good condition, clean, dry, mold-free: 
Books: for adults, teens and children, graphic novels, manga and large print books 
Commercially recorded items: music on CDs, audio books on CDs, and movies on  DVD or Blu-ray. 
Sorry, we can't take: 
Items which are unhealthy to handle or dirty, moldy, smelly, burnt, chewed, or damp 
Books with missing covers, highlighter or underlining. 
Records (LPs, 78s, 45s) 
Puzzles and games 
Textbooks 
Encyclopedias 
National Geographic magazines 
Reader's Digest condensed books, except large print editions.