Online Resources in Alphabetical Order
A
Genealogy information, including census data, passenger lists, and more. Subscription service.  During the COVID-19 closure, this service is available in your home using your library card to access.  Remote access is available for a limited time.
B

BadgerLink is Wisconsin's Online Library, providing Wisconsin residents with licensed content not available through regular search engines.  Great for students, genealogists, DIYers, business people, readers, and more.
C
COVID-19 Information
Get the detailed information you need to tackle vehicle maintenance and repairs.
Subscription service.  Use your Library Card to access.
Subscription service. Use your Library Card to access.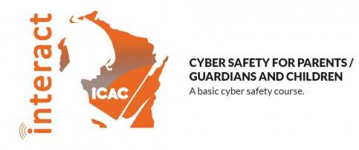 A basic cyber safety course.  The 30 minute course make take a few moments to load.  Created by the Wisconsin Department of Justice – Internet Crimes Against Children Task Force and the Wisconsin Department of Public Instruction to help keep kids safe online.
E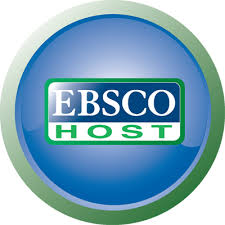 A collection of online resources and databases including Explora for students.
Subscription service. Use your Library Card to access.
F

Farmers in Transition- A collection of resources gathered by Workforce Development. 
For Farmers Transitioning to Non-Farm Work.
G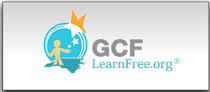 GCF Learnfree provides free tutorials and classes on a wide range of subjects
from basic reading and math to using the internet to Microsoft Office products.
 Meet your next favorite book.
H
 Discover your family history today. Use your Library Card to access.
J

A website created by Wisconsin libraries and the Department of Public Instruction, tailored to Wisconsin residents, businesses, and communities. Browse job postings in all industries including county and city government. Brush up on job seeking skills like resumes, cover letters, and interviewing.
Find housing information if you're relocating, and resources for veterans and released offenders.
COVID-19 Information for Job Seekers
4/17/2020-Gov. Tony Evers today announced he will issue an Emergency Order tomorrow that will waive work search requirements and modify the availability requirements for unemployment insurance benefits for workers impacted by COVID-19. Gov. Evers is working with the Wisconsin State Legislature to quickly act to waive the one-week waiting period for benefits so that much-needed unemployment insurance funds make it to affected workers quickly.
Gov. Evers announced that his order will waive the requirement that UI claimants conduct at least four weekly work search actions during the COVID-19 emergency. His order will also ensure that claimants who are otherwise eligible but out of work due to COVID-19 are considered available for work and therefore eligible for benefits.
"Tomorrow's emergency order will take advantage of the federal guidance related to administering unemployment insurance benefit claims during the pandemic period and allows the program to support our workers who have been affected by the COVID-19 outbreak," Gov. Evers said. "I am urging the Wisconsin State Legislature to quickly act and repeal the one week waiting period for UI benefits, so UI funds can quickly get to affected workers to support those households and our communities.
Job Center of Wisconsin - Find Job Listings, Get Ready to Apply for Jobs, Apply for Unemployment Insurance, Explore State Resources, Explore Job Programs and Community Resources by County, Overcome Barriers to Employment, Computer Skills, Education and Training, Services and Supports and Return to Workforce Development Resources.
Farmers in Transition- A collection of resources gathered by Workforce Development.  For Farmers Transitioning to Non-Farm Work.
K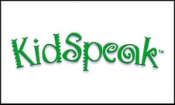 KidSpeak™ is a fun, age-appropriate online language course designed for children ages 6 and up! Accessible through Transparent Language Online, KidSpeak introduces your children to English, Spanish, French, Italian, and Mandarin Chinese. The program teaches words and phrases suitable for learners' age, needs, and interests. More than 40 activities, puzzles, and songs guide young learners through the basics, along with a cartoon "friend" who speaks the language. KidSpeak™ works on computers, tablets, and phones - so your little ones can learn on the go, at home, or in the library.  Subscription service. Use your Library Card for free access.
L
Achieve your educational and career goals.  
Courses available in College Prep; Computer and Internet Basics; High School Equivalency; Career Center; Popular Software Tutorials; Recursos en Español; and many more.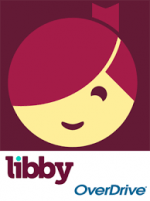 Libby is an app from Overdrive, offering faster and easier access to the free ebooks and audiobooks in Wisconsin's digital library. Use on your smartphone, tablet, or computer.
Use with Kindle Fire devices currently not yet available.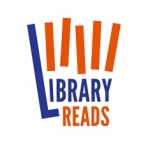 Top Ten books published this month that librarians across the country love!
Want even more suggestions? Visit their archives for the top ten lists of previous months.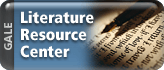 The world's most current, comprehensive and reliable online literature database.  Rich critical, biographical and contextual
content supports interdisciplinary approaches, information literacy and the development of critical-thinking skills. Full-text
articles from scholarly journals and literary magazines are combined with critical essays, work and topic overviews, full-text works, biographies, and more to provide a wealth of information on authors, their works, and literary movements.  Researchers at all levels will find the information they need, with content covering all genres and disciplines, all time periods and all parts of the world.
​Subscription service.  Use your Library Card to access.
N

Historical newspapers archive from the 1700s - 2000s containing thousands of well-known regional, state, and small local newspapers in the United States and other countries.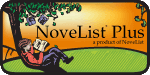 Book reviews, annotations, etc., for over 200,000 titles.
Subscription service. Use your Library Card to access.
O
Download free eBooks for your Kindle or android device or reading app.
R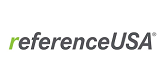 ReferenceUSA is the premier source of business and residential information for reference and research. ReferenceUSA offers the most up-to-date data available in the market. The business and consumer databases are continuously updated from more than 5,000 public sources.Subscription Service. Use your Library Card to access.

T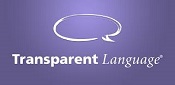 Transparent Language Online provides a fun, effective, and engaging experience for learners of all levels looking to build their listening, speaking, reading, and writing skills in a foreign language. Combining extensive courses and supplemental resources for over 100 languages, including English, Transparent Language Online is the most complete language-learning system.
​Subscription service. Use your Library Card for free access.

TumbleBookLibrary: an online collection of animated, 
talking books teaching children the joys of reading in a format they'll love.  Choose from Story Books, Chapter Books, Math Stories, Non-Fiction Books, Puzzles & Games, Graphic Novels and more. It is designed for kids in grades Kindergarten to six. Subscription service. Use your Library Card to access.
TumbleBookCloud Junior: an online collection of ebooks and read-along chapter books, non-fiction books, graphic novels, educational videos, and audio books. This database is a great option for adventurous young readers who wish to read beyond the picture book collection in the TumbleBookLibrary. It is designed specifically for kids in grades three to six. Subscription service. Use your Library Card to access.
W
For college-level and adult researchers. The Wisconsin Historical Society has partnered with Ancestry to provide free access to selected Wisconsin government records for family history research
A growing collection of online, full-text Wisconsin government documents including official policies, reports and statistics on topics such as statewide health, education, agriculture, natural resources, and more. The Wisconsin Digital Archives is provided by the Department of Public Instruction using funding from the Institute of Museum and Library Services to promote civic literacy and engagement, and provide government transparency.