Image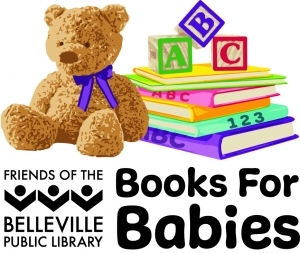 The Books for Babies program will allow every child under 1 year old who resides within the boundaries of the Belleville School District to receive one welcome package from the Friends of the Belleville Public Library. The package will include a new board book, a bib, songs, a guide to signing up for a library card, information on library programming and early literacy tips.
The Friends hope this program promotes early literacy within our community and serves as a starting block for our youngest patrons to form a relationship with our local library. In order to request a package, residents can access this online form. 
You can email questions to BellevillePublicLibraryFriends [at] gmail.com (BellevillePublicLibraryFriends[at]gmail[dot]com) or visit our Facebook page.