Image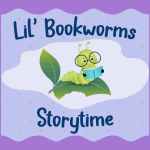 Come sing, dance, and listen! Join us for Storytime on Fridays and some Saturdays at 10:00am in the Community Room. Storytime will consist of books, movement songs, and early literacy skills. Saturday is a repeat of Friday Storytime.
Image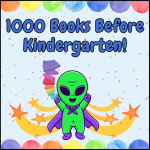 Early literacy research shows that it takes about 1000 books to build the vocabulary and pre-literacy skills necessary for a child to be ready to learn to read.
Just a book a day for three years or three stories a day for a year is more than 1000 books.  This program is for all children from ages birth to starting five-year-old kindergarten. Create some wonderful memories with your child by sharing 1000 books.
Image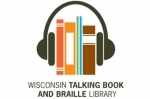 Braille and digital talking books for youth and adults
Each summer we offer a special-themed reading program for preschoolers through teens with performers, fun activities, and incentives to keep kids reading throughout the summer.
Our Children's Collection Includes:
Board Books
Picture Books
Easy Readers
Read-along Books and Audio Books
Chapter Books
Nonfiction Books
Bilingual / Spanish books
Graphic Novels and Comics
Magazines
Music CDs
DVDs