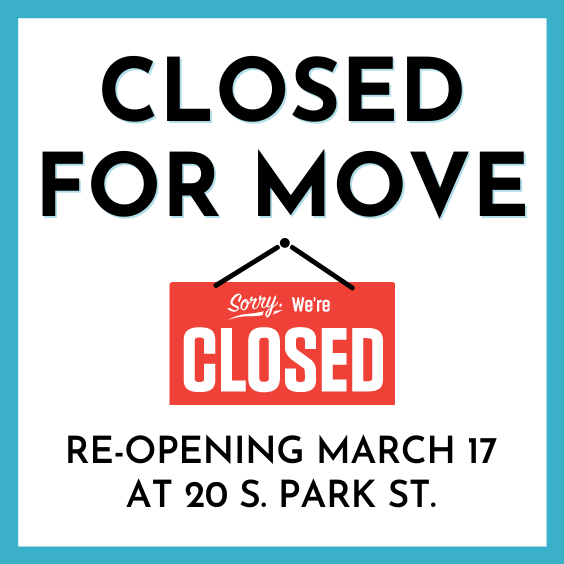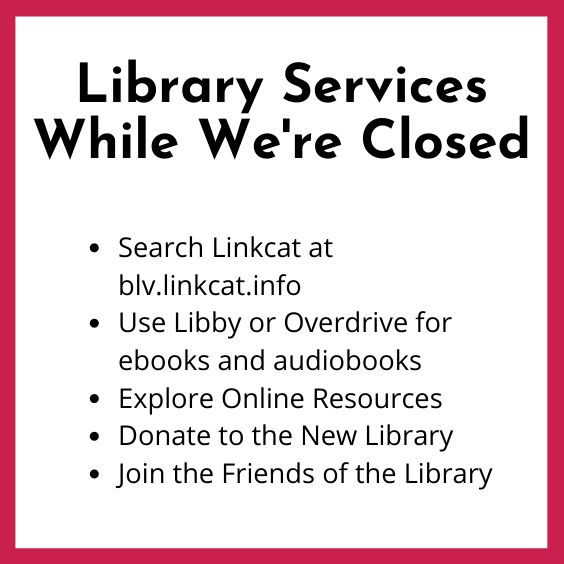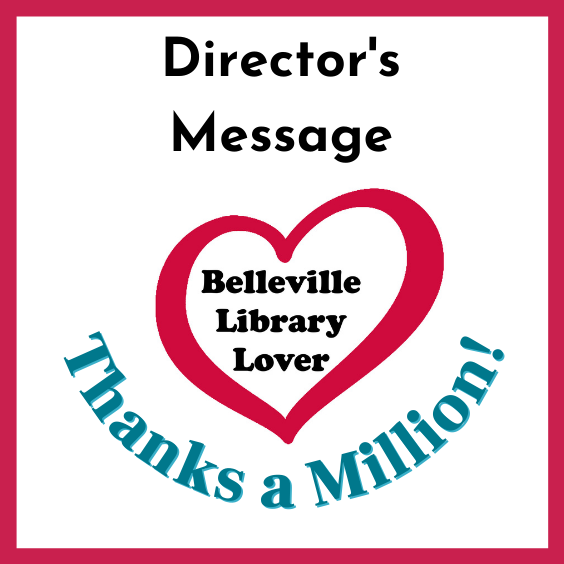 Belleville Public Library is CLOSED for Our Big Move. 
Our Re-opening is March 17 at 9:00 am.
What you can do during our two-week closure:
Hold on to any materials you have checked out. 
We are fine free, and you will not have fines for items checked out at Belleville that are overdue. 
Any holds that are in-transit will be available once we re-open.  We will move any Express checkout items to the new library with us that was not picked up by March 3.