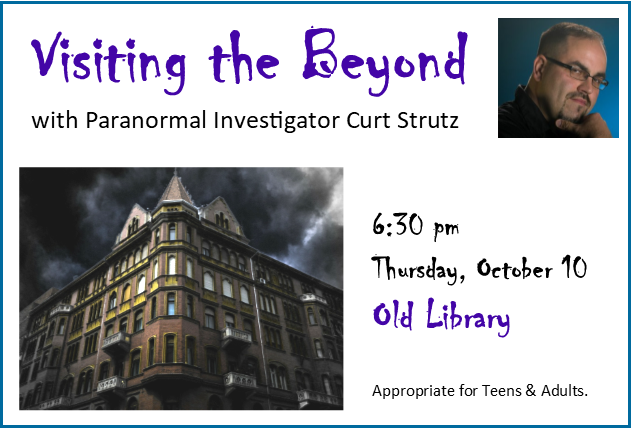 Where:
Old Library, First Floor 18 S. Vine St, Belleville, WI
When: Thursday, October 10, 2019 at 6:30 pm
Ever wonder what the inside of a real haunted house looks like? We are talking about nationally known and respected haunted locations from across the United States. Curt Strutz brings the haunted locations right to you with an interactive presentation that includes all original photography, personal experiences, history, and haunted happenings of each respected building. He has visited haunted homes, asylums, prisons, hospitals, public places, and others. Due to some of the material covered (specifically some of the scary haunted activity and not-so-pleasant history of the locations) this program is recommended for teens and adults.