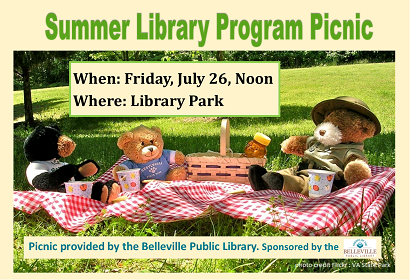 When: Friday, July 26, 2019, Noon
Picnic provided by the Belleville Public Library.
Open to all Belleville Public Library Summer Reading Participants and their grownups.
Kids who have completed their reading record may choose their book prize. 
*11:00 am on July 26 is that last day to turn in reading records for prizes.
Thank you to the Friends of the Belleville Public Library for sponsoring this event.
If you need accommodations to attend this program, please call 424-1812 two weeks in advance.