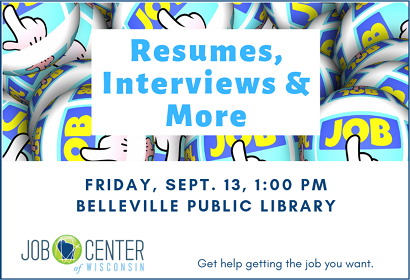 Where:
Belleville Public Library
When: Friday, September 13, 2019 at 1:00 pm
Add some polish to your First Impression.
Learn tips on improving resumes, interviewing guidelines and how to navigate a Hiring Event or Job Fair. Time will be allotted for questions and one-on-one appointments.
About our speaker:
Jennifer L Seese is an Employment and Training Specialist with the Job Service Division of Workforce Development.