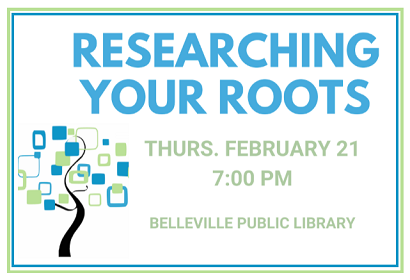 Where: Belleville Public Library
When: Thursday, February 21, 2019 at 7:00 pm
Who is on your family tree?  There is a wealth of information on your ancestors at the library! 
Eleanor Brinsko of Carlon Genealogy will explain How to Use Library Materials and Databases for Your Genealogical Research.
We have local newspapers on microfilm, a Wisconsin Room of local and regional history, and Wisconsin newspapers and databases online to help you in your search.