There is something for everyone!
National Library Week (April 7- 13, 2019) is a time to celebrate the contributions of our nation's libraries and library workers and to promote library use and support. From free access to books and online resources for families to library business centers that help support entrepreneurship and retraining, libraries offer opportunity to all.
First sponsored in 1958, National Library Week is sponsored by the American Library Association (ALA) and observed in libraries across the country each April. All types of libraries - school, public, academic and special - participate.
See our Calendar find out more information about each days events.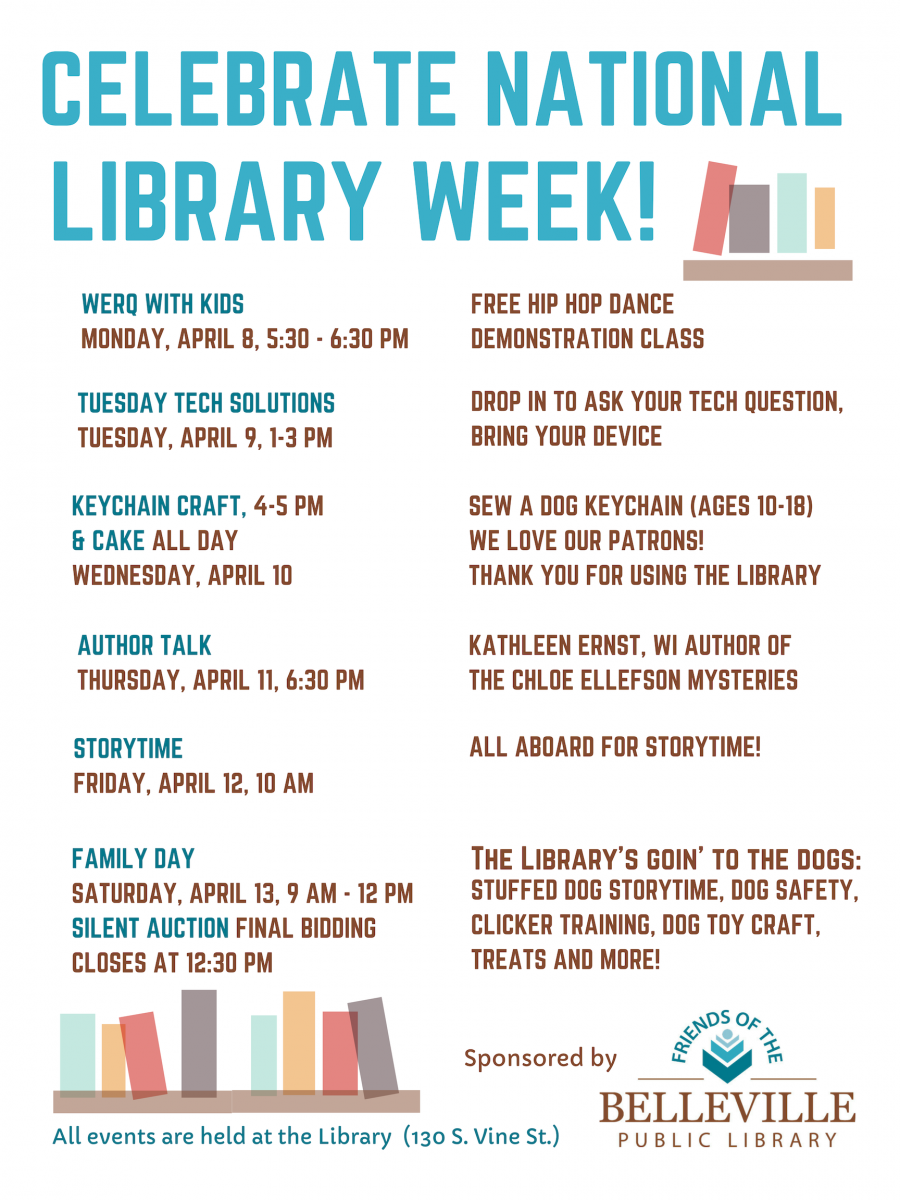 There is something for everyone!