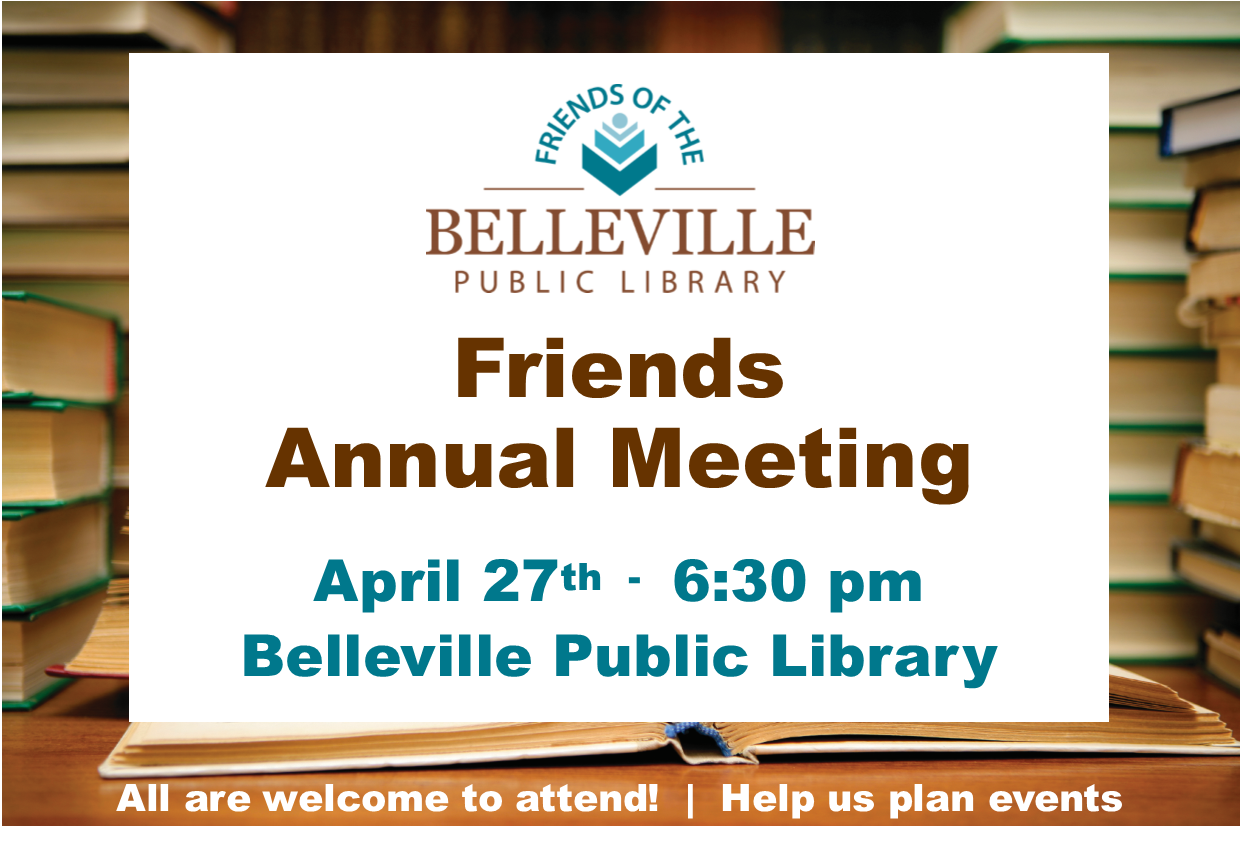 When: Monday, April 27, 2020 at 6:30 pm
This will be held as a virtual meeting.  Members will be invited to join.  Please check your email for instructions the day of the meeting.
Want to be our Friend? 
We appreciate all the ways the Friends of the Belleville Public Library support our library.
They fund or put on great events for kids or adults to help us celebrate National Library Week. 
The Friends are looking for others who want to have fun and take an active role in supporting the library either as a volunteer or a board member.
All community members are invited to attend the Friends Annual Meeting to find out more.