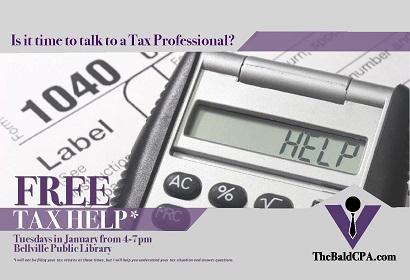 Where:
Belleville Public Library
When: Tuesdays in January, 2018 - 4:00-7:00 pm
Tax Tip Tuesdays
Ryan Vande Berg, CPA, will be available to answer your tax questions and help you understand your tax situation. Stop by and ask your questions!
These sessions are for advice only. He won't be filing your tax return during these times.