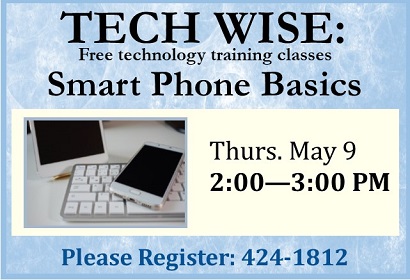 Where:
Belleville Public Library
When: Thursday, May 9, 2019 from 2:00 - 3:00 pm
Do you have a smart phone that you feel is smarter than you?
Learn how to download an app, change the settings on your phone to change or mute sounds your phone makes. Ask Google or Siri to tell you the forecasted weather and more. 
Have other questions?  There will be time for answers.