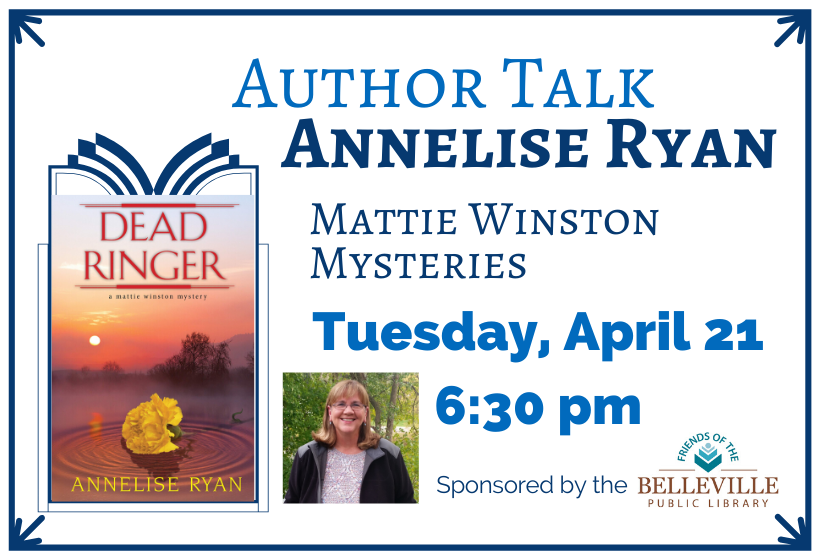 Where:
Belleville Public Library
When: Postponed due to COVID-19
Annelise Ryan is the author of the Mattie Winston cozy mystery series, about a Deputy Coroner in Wisconsin. This is also the pseudonym for author Beth Amos.  There are eleven books in this series.  Dead Ringer came out in February 2020.  Annelise Ryan also has a Hildy Schneider series about a social worker.
The author also has books written under the name Beth Amos and the pseudonym Allyson K. Abbott.
After the presentation, Ms. Ryan will hold a Q&A session.
Her books are available to borrow from the Library, and copies will be for sale at the event.
This event is sponsored by the Friends of the Belleville Public Library, as part of National Library Week.