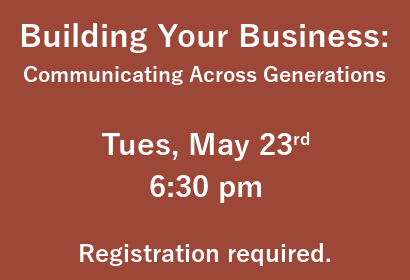 Where:
Belleville Public Library
Communicating Across Generations
Kristin Runge, Community Development Specialist with UW-Extension's Center for Community and Economic Development, will lead a session on Belleville's demographic trends.  Runge will provide an overview of Belleville's demographic trends and their implications for businesses and the Belleville community.  We'll also discuss differences across generations and how those differences shape how to effectively communicate with customers and employees in different age groups.  Walk away with tips on marketing to customers from different generations.
Sponsored by the Belleville Chamber of Commerce and the Belleville Public Library.
Registration is required. Please stop by or call the library at 424-1812.
***************************************************************************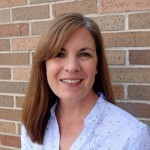 Kristin Runge
Community Development Specialist
(608) 263-1432
kristin.runge@ces.uwex.edu
Kristin Runge is a Community Development Specialist with the University of Wisconsin-Extension Center for Community and Economic Development.  She carries out the Wisconsin Idea by conducting applied research and educational programs that address community marketing and social media as a channel for citizen engagement.  Kristin has presented papers on mass communication and social media research at both national and international conferences, and published several papers in peer reviewed journals.  Kristin is currently finishing her PhD in mass communication from the University of Wisconsin-Madison Department of Life Sciences Communication and School of Journalism.  She also holds a master of science in marketing from Georgia State University and a bachelor of arts in Communication from UW-Stevens Point.  Kristin lives in Waunakee with her husband and two teenage children.  She enjoys spending time kayaking and hiking.