Looking for a good book?


The top ten books published this month that librarians across the country love
New Lists every month
Visit the Archives for past lists
Never run out of great books to read again

Book recommendations, reviews, annotations, etc., for over 200,000 titles.

BadgerLink's BOOKS resources.  BadgerLink is Wisconsin's Online Library, providing Wisconsin residents with licensed content not available through regular search engines. 
Meet your next favorite book.
Relatively new on the literature scene, the genre Urban Fantasy encompasses a huge variety of alternative realities, mythologies, and creatures.  From vampires and werewolves to fairies, fae, wizards and druids, urban fantasy authors constantly add to the growing genre creating new worlds where magic and technology war, faeries walk amongst us unseen, or vampires and werewolves save and/or prey on humanity.  What makes Urban Fantasy books so appealing, however, are the incredibly original plotlines.  Mysteries can extend over multiple books, characters evolve, relationships progress.  But the best thing about Urban Fantasy?  There is a series out there to suit any reader's taste.
Warning: Most Urban Fantasy contains mature adult content.  Some series are more violent than others and some contain intense romantic scenes. 
Tip: Reading in order is very important.  Place holds on all the books in the series, then suspend all but the 1st.  Once you've received the 1st book, un-suspend book 2…and so on.
Clicking on the titles below will take you directly to LinkCat where you can place a hold.
Ranked in order of awesomeness:

 
#1 Ilona Andrews: Kate Daniels Series
Magic Bites
Magic Burns
Magic Strikes
Magic Bleeds
Magic Slays
Magic Rises
Magic Breaks

#2 Jim Butcher: The Dresden Files
Storm Front
Fool Moon
Grave Peril
Summer Knight
Death Masks
+11 additional titles
#3 Jennifer Estep: 
Elemental Assassin
Spider's Bite
Web of Lies
Venom
Tangled Threads 
Spider's Revenge
+ 9 additional titles
#4 Kevin Hearne: Iron Druid Chronicles
Hounded
Hexed
Hammered
Tricked
Trapped
Hunted
Shattered
#5 Seanan McGuire: October Daye series
Rosemary & Rue
A Local Habitation
An Artificial Night
Late Eclipses
One Salt Sea
Ashes of Honor
Chimes at Midnight
The Winter Long
#6 Patricia Briggs: Mercy Thompson series
Moon Called
Blood Bound
Iron Kissed
Bone Crossed
Silver Borne
River Marked
Frost Burned
Night Broken
#7 Laurell K. Hamilton: Anita Blake series
Guilty Pleasures
The Laughing Corpse
Circus of the Damned
Lunatic Café
Bloody Bones
+19 additional titles
Other Great Books: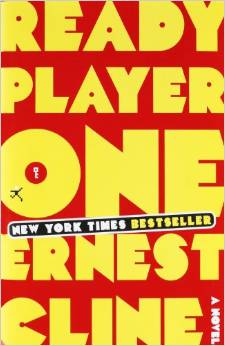 In the year 2044, reality is an ugly place. The only time teenage Wade Watts really feels alive is when he's jacked into the virtual utopia known as the OASIS. Wade's devoted his life to studying the puzzles hidden within this world's digital confines—puzzles that are based on their creator's obsession with the pop culture of decades past and that promise massive power and fortune to whoever can unlock them. But when Wade stumbles upon the first clue, he finds himself beset by players willing to kill to take this ultimate prize. The race is on, and if Wade's going to survive, he'll have to win—and confront the real world he's always been so desperate to escape. *review from Amazon.com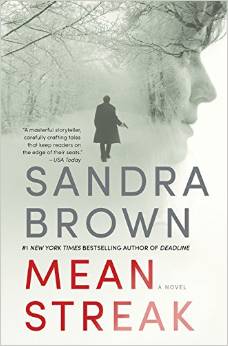 Combining the nail-biting suspense and potent storytelling that has made Sandra Brown one of the world's best loved authors, MEAN STREAK is a wildly compelling novel about love, deceit, and the choices we must make in order to survive. *review from Amazon.com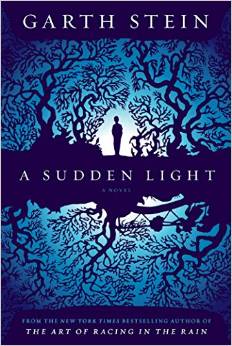 The bestselling author of The Art of Racing in the Rain presents a long-awaited new novel in which a boy trying to save his parents' marriage uncovers a vast legacy of family secrets. *review from Amazon.com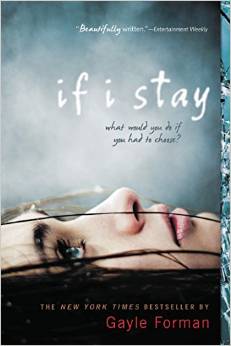 In the blink of an eye everything changes. Seventeen ­year-old Mia has no memory of the accident; she can only recall what happened afterwards, watching her own damaged body being taken from the wreck. Little by little she struggles to put together the pieces- to figure out what she has lost, what she has left, and the very difficult choice she must make. Heartwrenchingly beautiful, this will change the way you look at life, love, and family. Now a major motion picture starring Chloe Grace Moretz, Mia's story will stay with you for a long, long time. *review from Amazon.com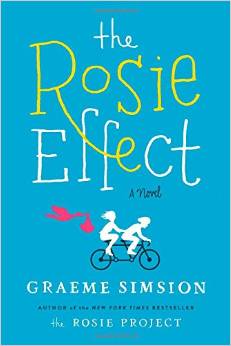 The highly anticipated sequel to the New York Times bestselling novel The Rosie Project, starring the same extraordinary couple now living in New York and unexpectedly expecting their first child. Get ready to fall in love all over again. *review from Amazon.com