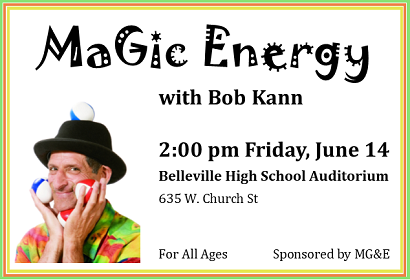 Where:
Belleville High School Auditorium, 635 W. Church St
When: Friday, June 14, 2019 at 2:00 pm
Guaranteed to spark your imagination & tickle your funny bone!
With Storyteller/Juggler/Magician Bob Kann
For children of all ages.
Sponsored by MG&E.
If you need accommodations to attend this program, please call 424-1812 two weeks in advance.