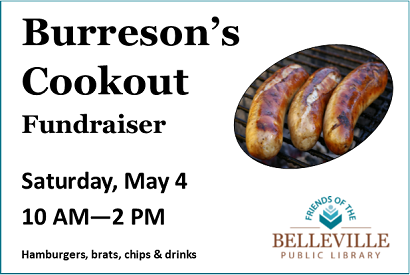 Where:
Burreson's Grocery Store, 1019 River St, Belleville, WI
When: Saturday, May 4 from 10:00 AM to 2:00 PM
Friends Fundraiser at Burreson's. 
Come enjoy a brat or burger, chips, and water or soda. 
All proceeds support our new library and community center. 
The Friends' mission is to support and enhance the programs and services of the Belleville Public Library.