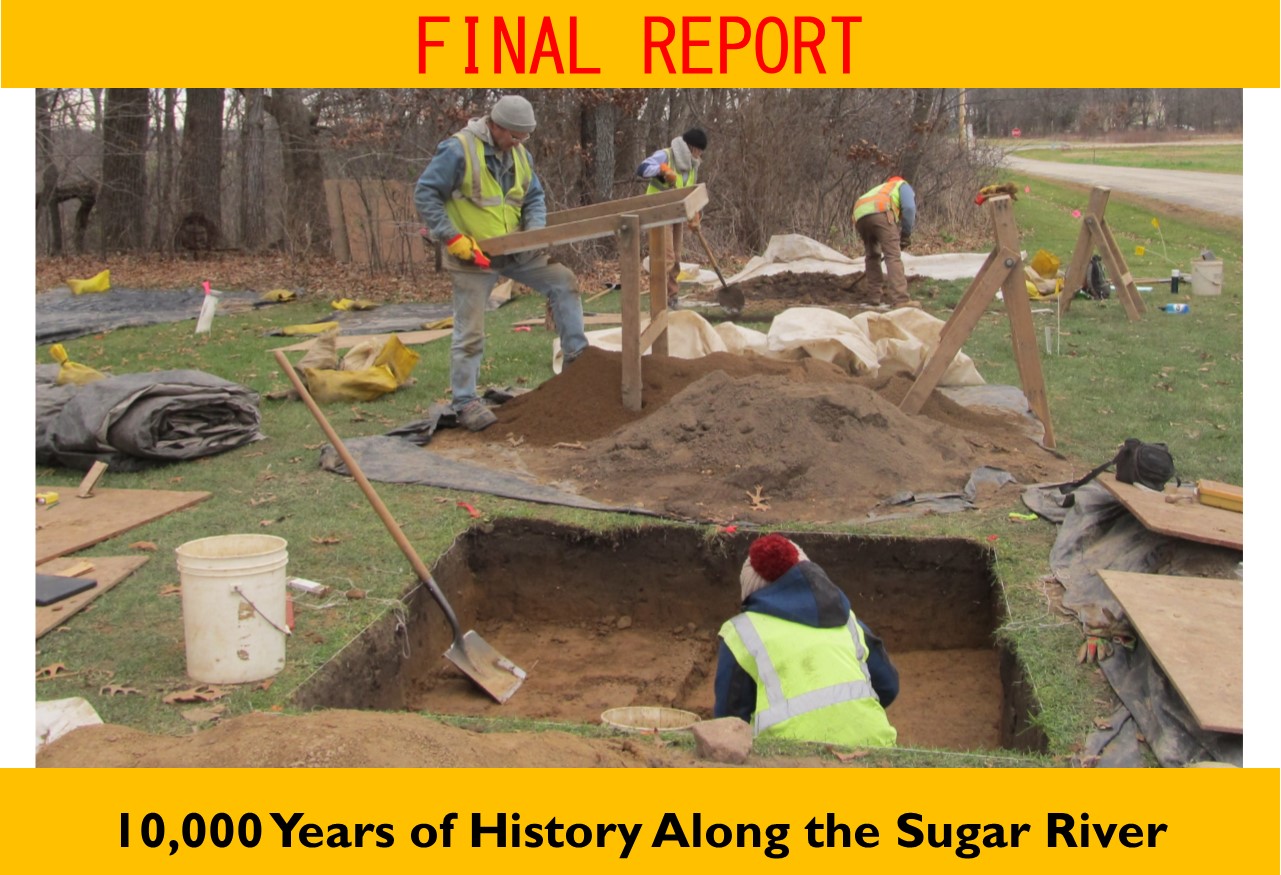 Where:
Sugar River Senior Center (21 S Vine St, Belleville)
When: Tuesday, October 24, 2017 - 7:00 pm
Final Report - 10,000 Years of History Along the Sugar River
Paul Reckner is back with his final report of the archaeological study along Hwy 69.
Paul Reckner, Archaeologist, Wisconsin Historical Society – Museum Archaeology Program
What did the Sugar River Valley look like 11,000 years ago when the first humans arrived after the end of the last glacial period? Thousands of years later, where did Woodland Period people build a village near what would become Belleville? Who was William Morehead, and in the mid-1800s why was his cabinet of curiosities Montrose Township's first natural history museum? Who were the Farmer King's sons, and who inadvertently left behind a time capsule of daily life on a successful Montrose Township farm in the 1890s? These and other stories offer glimpses of the deep and often surprising history of the Sugar River Valley. This presentation is a follow-up to last year's talk on the State Highway 69 Archaeology Project at the Belleville Public Library, and focuses on new discoveries and highlights of recent research.
This free event is sponsored by the Sugar River Senior Center and the Belleville Public Library.