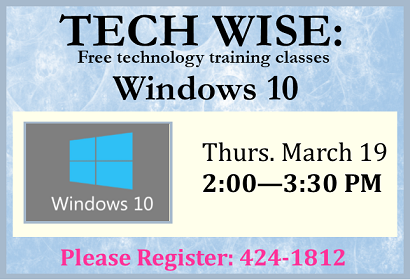 Where:
Belleville Public Library
When: Thursday, March 19, 2020 at 2:00 pm
Get more comfortable navigating Windows 10
Windows 7 is no longer supported- How is the Windows 10 version different? 
This free class will go over the Windows 10 features including Cortana, Virtual Desktops and more.  Have separate logins for each member of your family.
Have other questions?  There will be time for answers.
Please register.  608-424-1812