Beanstack will help you and your family discover books, keep track of your reading, reach reading goals, and more. 
Ongoing Self-paced Reading Challenges: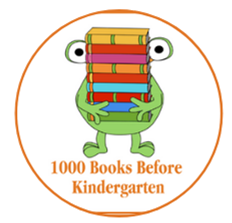 Early literacy research shows that it takes about 1000 books to build the vocabulary and pre-literacy skills necessary for a child to be ready to learn to read.  Just a book a day for three years or three stories a day for a year is more than 1000 books. "1000 Books Before Kindergarten" is open to children from birth to age five who have not yet started five-year-old kindergarten. 
Discover diverse books with READ WOKE.
Through books, learn about others so that you can treat people with the respect and dignity that they deserve no matter their religion, race, creed, or color.
Seasonal Reading Challenges
Getting Started
Download the Beanstack Tracker App in the Playstore or App Store for your smartphone or use your computer, and register.