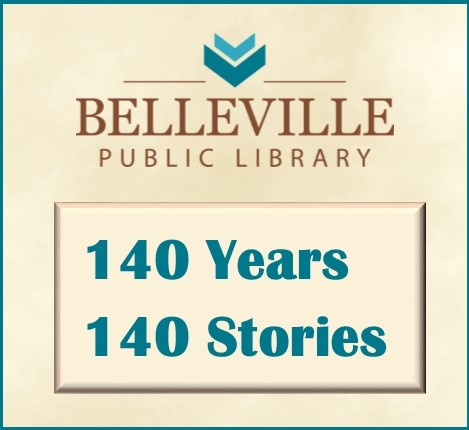 The Belleville Public Library invites the community to take a walk down memory lane in preparation for our 140th anniversary celebration on December 2nd. Be a part of your communities history by telling us your Belleville Public Library story.
There are two ways to tell us your library story. 
You can pick up a "What is Your Library Story?" sheet from the public library & return then when you are done writing.

You can also tell your library story online at: Online Submission Form
What stories are we looking for?
What are your memories of the Old Library?
How has the library made a difference in your life?
Share a favorite library memory from you or your family?
Share a story you heard from an older family member.
What's something other people don't know about the library & you?
Tell us about a special library visit.
Everyone is invited to share your story of the library, whether you have been part of the community for years, or are a recent member.
Stories will be displayed at our Reunion Celebration on Sunday, December 2, 2018.
Photos and stories submitted for "140 Years 140 Stories" may be used by the Belleville Public Library for promotional purposes.